Each week we feature a Player of the Week from one of our adult hockey leagues.
Name: Jeff Ricks
Age: 40
Occupation: Software Engineer
Hometown: Merrimack, NH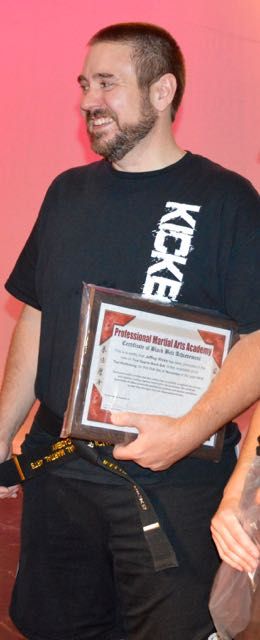 1) How long have you been playing hockey and how did you get involved? How long have you been in the Hooksett league?
I've been playing on and off in rec leagues for almost 20 years. My friends and I got into hockey because we went to a "hockey school" for college (RPI) and fell in love with it. I've been playing with Hockey Academy for about 4 years total (Tyngsboro, Nashua, Hooksett) and have been in Hooksett for the past 3 years.
2) What do you love about playing hockey?
Everything! I'm a student of the game so being able to go out there and do it myself is really cool. I love trying to improve my play and am always watching the other players for examples of what (and what not) to do. It's also an opportunity to spend time with other hockey-minded folks, away from the daily grind. The fact that it's good exercise too is a bonus.
3) What was your biggest challenge when you first starting playing in the league?
My first season with HA I joined a D league that was merged with an open-skill, over 45 league. It was a bit of a trial by fire as I was returning to hockey after a multi-year hiatus and was thrown in with some highly skilled players.
4) You're also very big into martial arts/kickboxing. How and when did you get into that? What has it done for you, what do you like about it?
My wife and I started doing kickboxing about 4 years ago in an effort to get back into shape. I was specifically doing it to get myself ready to return to hockey after being away for some time. It's been invaluable for my hockey game with improvements in my strength and conditioning (relative to where I had been anyway). I enjoy it because it's a sport where you have to have both power and technique and there's always room for improvement… just like hockey.
5) It seems like you have a really busy life with hockey, boxing, your wife and kids, etc. Does it get hard to balance it all? How do you stay focused in so many different disciplines when you have so much going on?
It's a little busy but it's fun. I work out of my home office so I'm able to spend the time I would otherwise spend commuting on things like sports, fitness, and other hobbies. We've also made fitness part of our family life, with the kids practicing karate at the same school my wife and I attend. It's now not something we have to find time to do, it's just something we do.
6) What would you say to someone who is nervous about playing in a league for the first time?
Just go out there and have fun! The best way to learn is by jumping right in and doing it. The people in this league are extremely supportive and are always willing to help. If you have fun, try hard, and pay attention to what's going on, you'll do great.
7) Who is your favorite NHL player and why?
I don't really have a favorite but I am a long-time Capitals fan so I guess I would say Nick Backstrom. He's a very talented player who quietly gets the job done. Just like me except for the very talented part!
This week, the Hockey Academy held youth tournaments at Patriot Place. Congrats to the Springfield Rifles (Pee Wee Champs).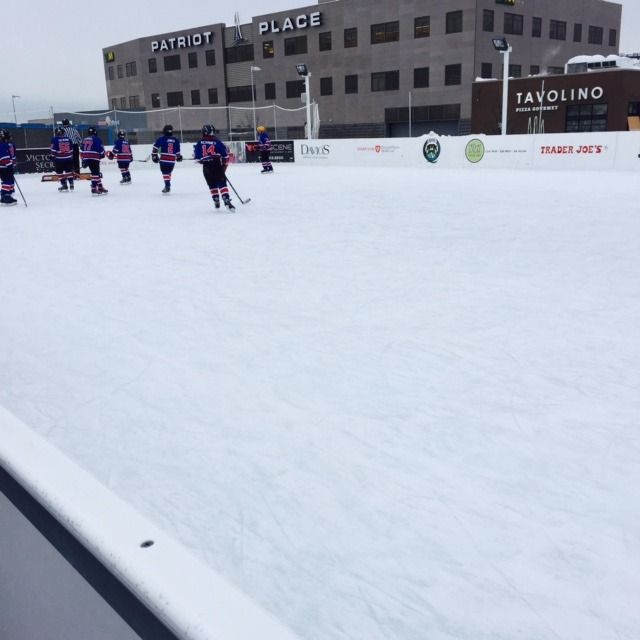 New To The Hockey Academy? Join Our Email List.
If you'd like to receive all the latest program information from The Hockey Academy be sure to
join
our email list.